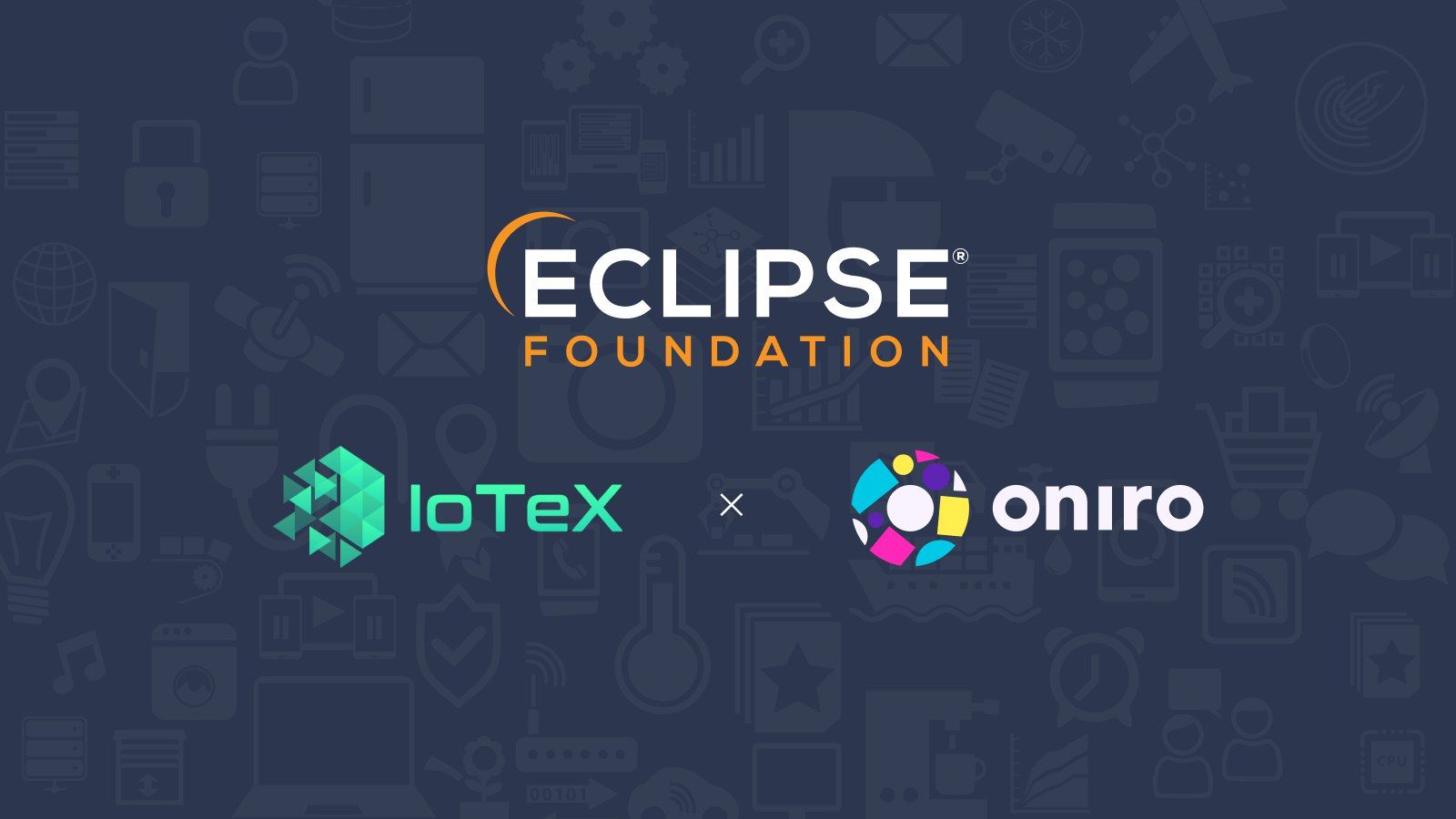 IoTeX is thrilled to announce it has become the only Layer 1 blockchain project to join the Eclipse Foundation (EF), one of the world's largest open-source software organizations. Our efforts there, led by Dr. Xinxin Fan, will focus on working with the foundation to develop a distributed open-source operating system for all consumer devices.
"The Eclipse Foundation is thrilled to welcome IoTeX and its team of scientists, engineers, and cryptographers, and we are excited to see the Web3 open-source technology they bring to our community," said Mike Milinkovich, executive director of the Eclipse Foundation. "We will provide a vendor-neutral governance framework within the Oniro working group for open collaboration with IoTeX."
At EF, IoTeX will also be the first to explore how to integrate Web3 components into the operating system layer of IoT devices as additional services and modules. And by contributing to the Oniro Project, it now becomes possible for IoT devices to interact with blockchains using these advanced operating system features.
Our Co-Founder and CEO, Dr. Raullen Chai, expressed how pleased he is with this new membership, IoTeX's fourth alignment with mainstream associations. That makes us one of the very few blockchain projects intensely involved in the Web2 space educating and helping integrate Web3 technologies. We believe this is key to mass adoption.
"We are extremely honored to become one of the Eclipse Foundation's most recent members and the first Web3 project in the EF that connects the physical world to the metaverse," said IoTeX CEO and Co-Founder Raullen Chai. "Our main focus is collaborating with the foundation's Oniro Working Group."
The EF's members
So who else is an Eclipse Foundation? The EF has over 300 prominent members, including IBM, Microsoft, Google, Mercedes-Benz, Siemens, Volkswagen, Bosch, Toyota, and Volkswagen, who could benefit significantly from IoTeX's W3bstream technology, the world's first decentralized infrastructure for intelligent devices and data.
The Canada-based Eclipse Foundation provides its global community of individuals and organizations with a mature, scalable, and business-friendly environment for open-source software collaboration and innovation.
What is the Oniro Group?
So how about the EF's Oniro Group? Designed with modularity, the Oniro open source software platform offers more significant levels of flexibility and application portability across the broad spectrum of consumer and IoT devices — from tiny embedded sensors and actuators to feature-rich smart appliances and mobile companions.
The Oniro Group and IoTeX are a perfect match as they are both IoT agnostic and are keen on building a global community of developers.