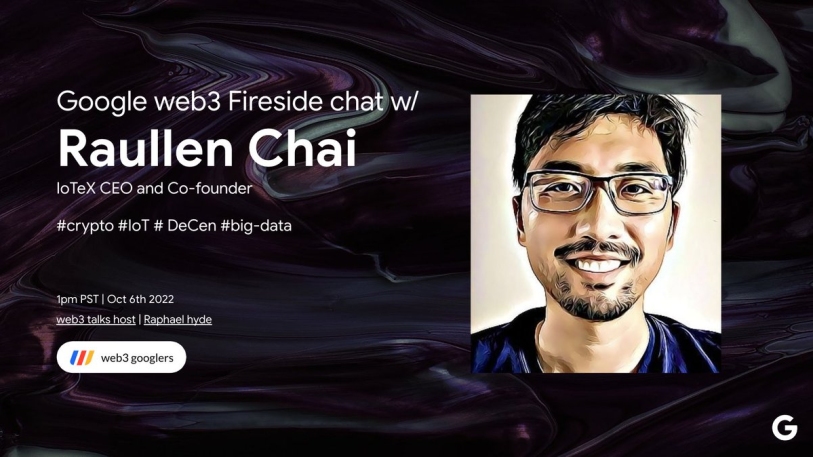 US multinational tech firm Google is increasingly getting involved in all aspects of the next iteration of the internet known as Web3, including a recent partnership with Coinbase to launch a crypto payment pilot program and expand its blockchain ecosystem.
Its most recent move into the space is the launch of its Web3 Chats hosted by Raphael Hyde, which debuted with a very interesting conversation with IoTeX CEO and Founder Raullen Chai. They spoke of Chai's past as a senior Silicon Valley-based engineer and his current dominant machine economy blockchain project.
When Hyde asked Chai where his Web3 journey began, the University of Waterloo cryptography Ph.D. responded with one word: Google. And then Chai spoke of his passion for blockchain and how he encountered bitcoin and Satoshi Nakamoto's BTC whitepaper in 2008 and found it fascinating. He then became part of the Canadian bitcoin community..
"However, back then, there was still no such thing as the Web3 industry. Coinbase was a three-person startup, so very limited. I joined Google and remained there for four or five years," Chai said. "I have an emotional attachment to Google."