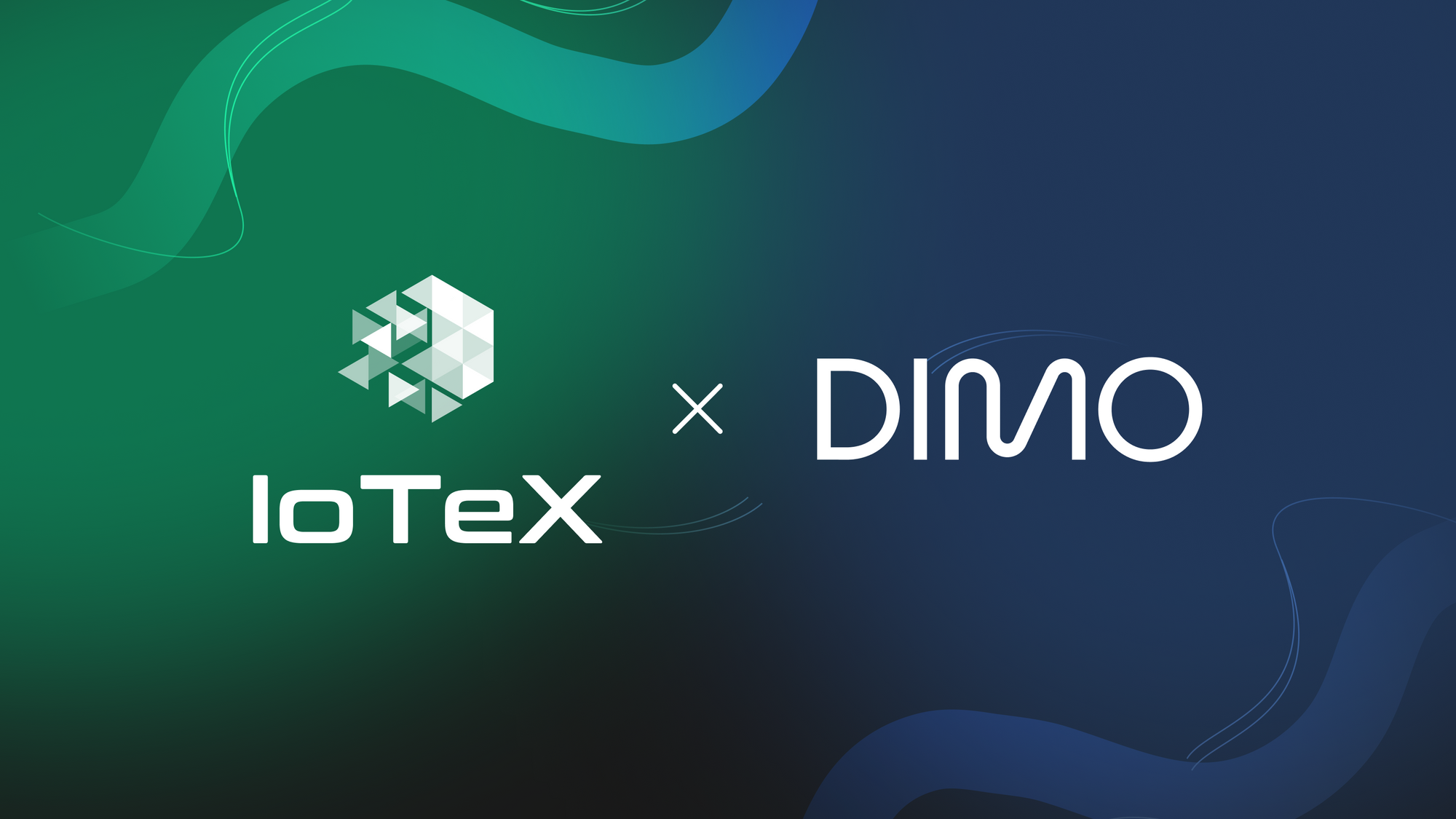 Enabling drivers and fleet operators to own and monetize their connected vehicle data
IoTeX continues to take demonstrate why it is the leading DePIN technology provider
DIMO puts vehicle owners back into the drivers' seat offering enhanced mobility services
IoTeX and DIMO are working to improve the driver and fleet operator experience for millions of vehicle owners worldwide. To kick off the partnership, IoTeX will build a W3bstream integration on the DIMO network and to invest in reducing the cost of the DIMO Hardware for users.  IoTeX's goal is to drive the global transformation of mobility services on DIMO.
Integrating W3bstream, the first smart device-to-smart contract off-chain compute infrastructure, onto the DIMO network, allows Web3 developers access to zero-party mobility data, unlocking the potential for groundbreaking automotive dApps that enable consumers and fleet operators to take control of their vehicle data. These dApps will also unlock significantly improved services, including automotive finance, insurance, shared mobility, maintenance, etc.
Numbers that matter
The DIMO-IoTeX partnership aims to improve driver and fleet operator experience for the  250 million connected vehicles on roads worldwide today, which represents 24% of all cars. By the end of this year, that number will increase to 350 million; by 2030, experts expect it to reach up to 2.5 billion. Furthermore, there are reports that data profits could surpass vehicle sales.
A McKinsey report recently revealed that by 2030, 95% of all vehicles sold could be connected, and in that same study, they estimated that by then, data from advanced vehicles could represent a yearly income for their owners of about $600.. Other reports claim profit from vehicle data could soon surpass the cost of the vehicle itself.
"DIMO solves a big problem and puts vehicle owners back in the digital driver's seat of their vehicles," said DIMO Co-Founder Andy Chatham. "Just four months after our network launched 10,000 vehicles that have traveled 50 million miles, more developers and users are starting to recognize that an open approach to vehicle connectivity will win."
"Nine out of ten people believe they own and control their vehicle's data, and that isn't the case today," explained Chatham, co-founder of Digital Infrastructure Inc. "We're excited to have more partners helping us grow the DIMO project into a movement."