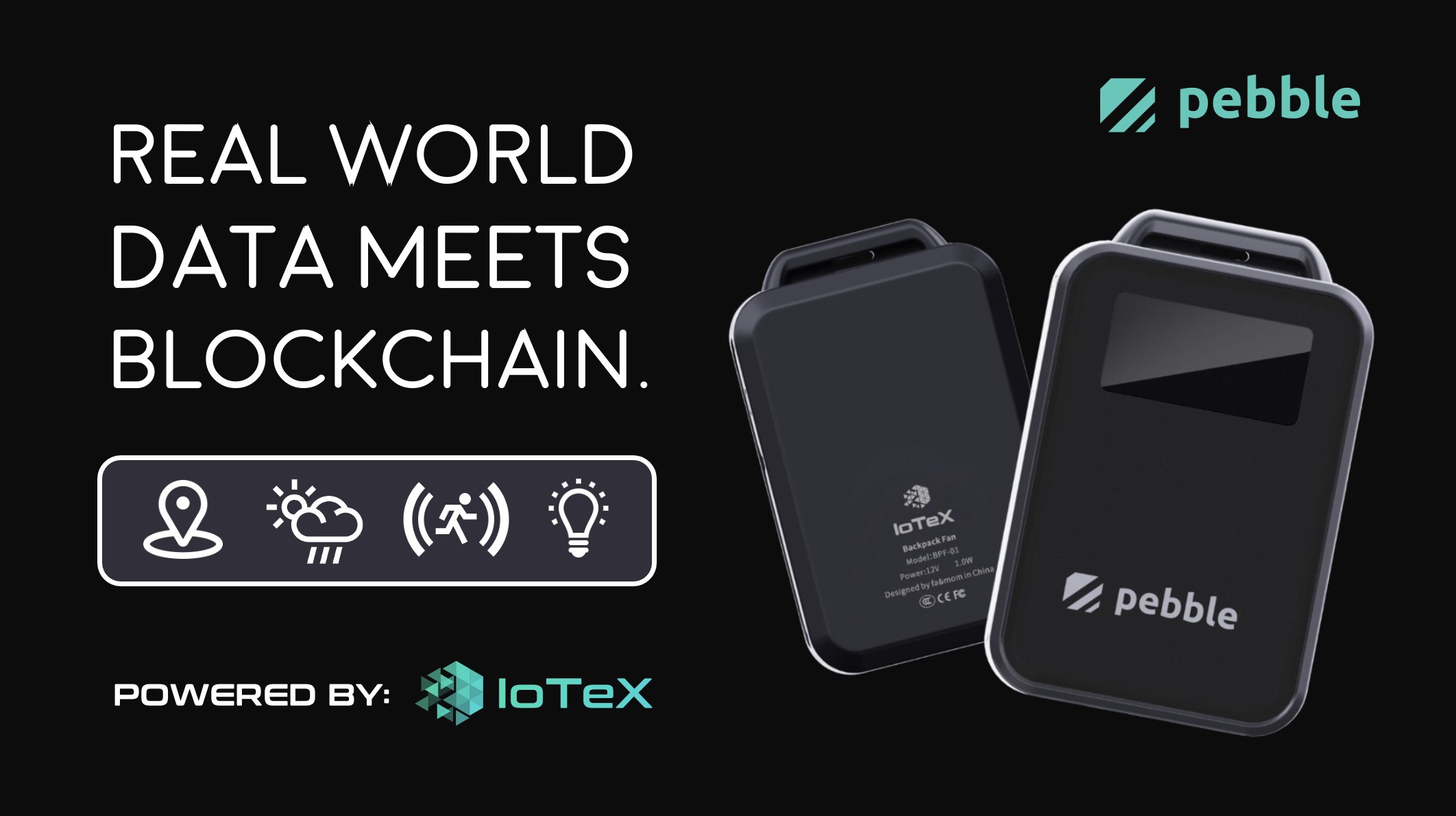 IoTeX Pebble – Take Control of Your Data: Can We Do Trusted Vehicle Tracking With It
What does the IoTeX Pebble do? Can We Do Trusted Vehicle Tracking With It? Take Control of Your Data
One of the world's largest electronics distributors, Mouser Electronics now stocks and sells Pebble Tracker, powered by IoTeX. Founded in 1964, Mouser is the seventh largest electronics distributor in the world with over $3 billion in annual sales across 1,200 industry-leading manufacturers – it's amazing to see a blockchain-powered device make its way into the mainstream!

Pebble Tracker is a blockchain-ready asset tracking device designed to meet the highest of standards for device data security. Designed with multiple sensors – GPS, temperature, humidity, air quality, motion, vibration, and light – Pebble Tracker produces trusted data for use in smart contracts where the integrity of the data is mission critical.

As a Pebble Tracker owner, you have the freedom to control, utilize, and monetize your data. By submitting your real-world data from Pebble Tracker to dApps on the IoTeX blockchain, you will be able to earn digital assets or digital reputation based on your real-world activities. From owning your data and identity to monetizing your data to automation to other metaphysical use cases, the possibilities are endless with tamper-proof hardware (Pebble Tracker) and tamper-proof software (blockchain).

Join the machine economy and get your Pebble on Mouser today! You can also purchase a Pebble-ready SIM card at autobahn.earth.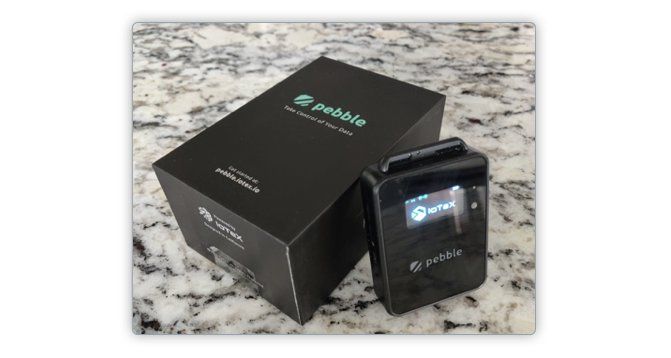 Use Pebble Tracker with the MachineFi Portal
To use the Pebble Tracker, you can easily set up an account and register your device on the MachineFi Portal, the one-stop shop for connecting devices to the IoTeX Network and interacting with various Dapps and services. Once you register your Pebble Tracker, you will be able to monitor your data, add other devices to your account, join MachineFi dApps, earn tokens, and more.
Blockchain Developers can use trusted data from Pebble devices in their smart contracts to build innovative MachineFi decentralized applications (DApps).
IoT developers who want to prototype blockchain-based solutions can use Pebble Tracker to bring real-world data to a wide range of applications.

POP Protocol with Pebble
POP (Proof-of-Presence) Protocol is sui generis, that is, a new kind of protocol that connects your real world geo-location to Web3 dApps. POP protocol is the brainchild of IoTeX and will be an integral part of the MachineFi ecosystem. POP will enable users to submit their geo-location data to qualify for location-based airdrops and NFT mints. The best part is POP is designed to be a multi-chain solution for any EVM-compatible blockchain such as IoTeX, Ethereum, Polygon, BSC, and more.
POP will be the first application compatible with Pebble Tracker and Meta-Pebble! You will soon be able to use your Pebble's geo-location to opt-in to different activities like geo-fenced airdrops, scavenger hunts, and more dApps that will be available soon.
Watch Larry Pang, Head of Business Development at IoTeX, at a recent presentation at ETHDenver below where he talks about the upcoming applications that Pebble Tracker and Meta-Pebble will empower, as well as how everyday people may use these technologies in the future.