I started writing this as a reply to a comment on one of my Helium Hotspot posts. It started to get lengthy, and I felt it was worth publishing as a full post to highlight just how bad Nebra and Pi Supply are.
It is well documented now that Nebra has been incompetent with the manufacturing and distribution of the Helium Hotspot. They were one of the first companies on the market to sell them, and I vouched for them for a long time.
During this time, new brands came to the market. RAK Wireless was an early company, but the Bobcat miners being manufactured and shipped relatively quickly highlighted significant issues with Nebra.
Nebra vs RAK vs Bobcat Shipping Speed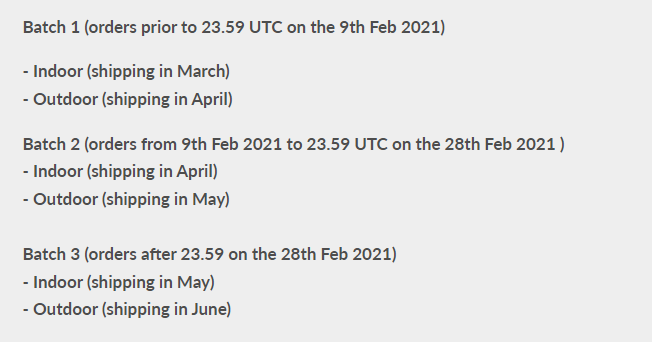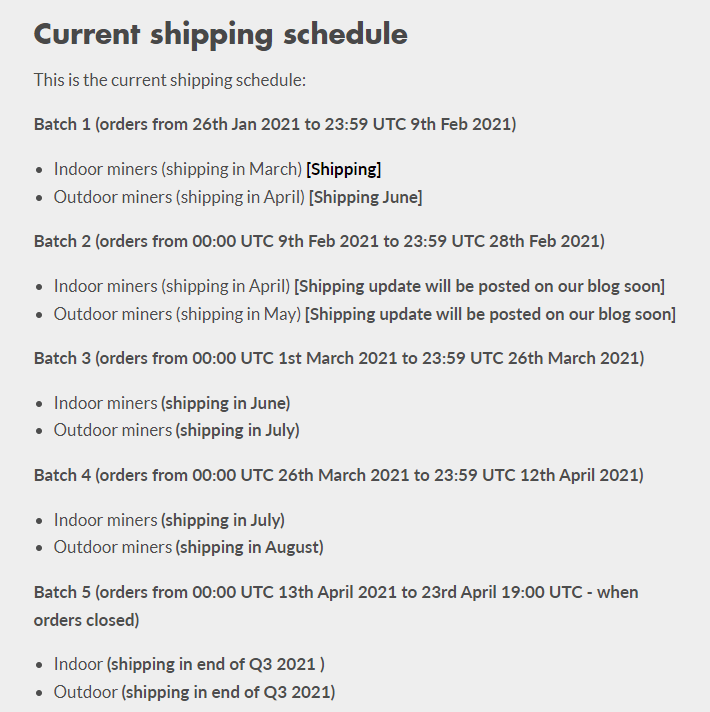 Unfortunately, I put too many eggs in one basket, and I had three orders with Nebra and one with RAK.
My first order was placed in February 2021, and this was delivered in September 2021 as part of batch three.
My two other orders were placed at the start of April 2021 and were part of Batch 4. My RAK Wireless order was also placed in April, I think on the same day as the Nebra orders.
My RAK miner arrived shortly after my first Nebra order. This means that they managed to ship their order 8 months quicker than my April orders from Nebra.
In the meantime, people were ordering from Bobcat and getting deliveries in about 6 weeks.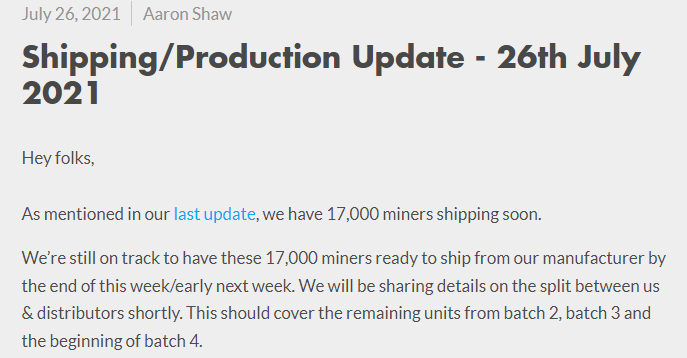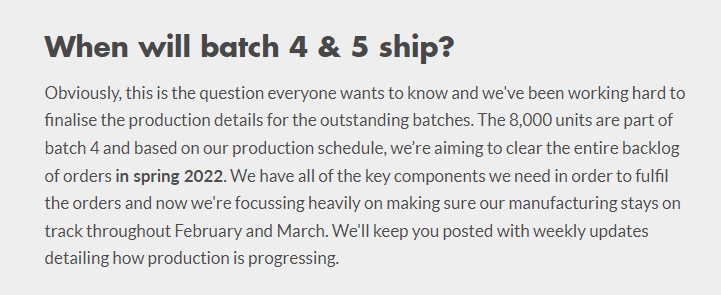 Nebra PayPal Dispute
After getting my first order delivered, I was fed up with Nebra and decided to cancel one of my orders. The order value was about £1500, so not insignificant.
One was paid via PayPal, and I was conscious that the 6-month time to dispute was fast approaching.
I requested a refund, but they ignored me. So I disputed it on PayPal. I quickly got a reply then and they requested I close the dispute and that they would refund me straight away.
I knew that if I closed the dispute, I wouldn't be able to raise another. I suspect this was a scam by them to avoid refunding me or at least drag it out for as long as possible. I left it open and got the refund.
Second cancellation and Section 75 claim
I left the second order open, but they still hadn't shipped the products in May 2022, just over a year after I ordered the products.
I, therefore, decided to try and cancel the order. With the crypto crash, £1500 was too much money for me to potentially lose if they never shipped it, and if they did ship them, it would be hard to recoup my investment.
To be fair, with this cancel request, it only took them a day to reply.
However, they stated:
"Unfortunately, as we are now shipping indoor and outdoor miners from batches 4 and 5 we are unable to accept order cancellation requests from these batches at this time."
I am fairly sure that's not how things work. If they haven't shipped it, I should be able to cancel. Also, due to Consumer Contracts Regulations for distance selling, I have the right to cancel for any reason.
It also appears that is a common tactic carried out by Nebra:
They had also been shipping batch 4 for most of 2022 (at that point).
I then spent the next few days having to reply to emails stating that what they were doing was against the Consumer Rights Act 2015 and threatening to seek further advice from Trading Standards and the Financial Ombudsman Service.
They kept saying they couldn't cancel my order, but the best estimation they could provide would be that it would be shipped at the end of May or in early June. Considering they had been missing shipping forecasts for the past year, I was highly sceptical of this estimation.
Annoyingly, at this point, it was too late to file a dispute easily with my credit card provider, and my best option was a Section 75 claim. I had gotten to the point of using the Which website to compose a  Section 75 claim and had printed off all the relevant information.
When I finally confirmed that I was raising the Section 75 claim, I quickly got a reply from a different customer service rep, stating they were "looking into this".
Within hours, I got a notification that my order was on its way, and I got the delivery literally the next day.
I was tempted to refuse delivery or send it back, but thought it was not worth the hassle. The  Consumer Contracts Regulations, which came into force in 2014, gives you the right to cancel an order for goods from the moment you place your order and ends 14 days from the day you receive your goods. However, I was not confident Nebra/Pi Supply would do this, and I suspect they would try and drag it out over 14 days and then magically claim it was not possible. Of course, I can't confirm that's what would happen, but it was just stress I didn't need to deal with and I thought it best just to accept the delivery and do the best I could with the hotspots.
Nebra hasn't done a production update since April. The last update was shipping all batch 4 and 5 orders in spring 2022. It will be interesting to know if they have finally managed to achieve this.
Looking at Twitter, I can't see anyone complaining that they haven't had an order since May, so I assume they are now all fulfilled but at least one TrustPilot review indicates otherwise.